Te esperamos en el ANDICOM
6, 7 y 8 de septiembre
Complejo Las Américas, Cartagena de Indias, Colombia.


¡Prepárate para adentrarte en un emocionante viaje hacia el futuro de la tecnología y los negocios! La cuenta regresiva para ANDICOM 2023 ha comenzado.

Del 6 al 8 de septiembre, el Complejo Las Américas en Cartagena de Indias será el epicentro latinoamericano de la innovación empresarial y tecnológica. Este congreso de tres días se perfila como un imperdible, donde las empresas hallarán su espacio.

En ANDICOM 2023, experimentarás una oportunidad única para conectar con líderes influyentes, explorar las tendencias más recientes y descubrir soluciones vitales que abordarán los desafíos tecnológicos de tu organización, impulsando su competitividad y productividad. ¡No te lo puedes perder!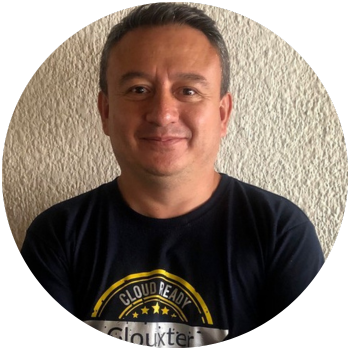 Pedro Linares
Cloud Sales Consultant
Ingeniero Industrial y Especialista en Gerencia Comercial con énfasis en mercadeo y ventas de la Universidad de la Sabana, 20 años de experiencia en posiciones comerciales y gerenciales en Tecnología (Experto en Nube), Real, Telecomunicaciones y Financiero. Experto en la consolidación y uso de la nube en Migraciones, DevOps, Seguridad, WAFR, entre otros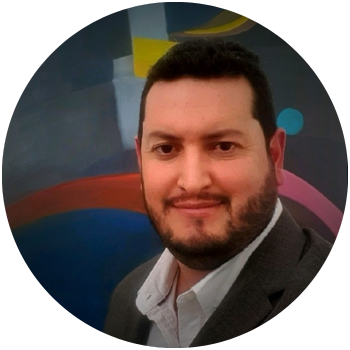 Juan Camilo Arenas
Cloud Sales Representative
Head of Sales for Startups and SMB, con mas de 11 años experiencia en Ventas y mas de 5 años apoyando a la industria a adoptar la tecnologia como un habilitador y la nube de AWS como un aclerador de escalabilidad e innovacion en compañias y emprendimientos
¡SORTEO EXCLUSIVO PARA ASISTENTES!
Participa en nuestro sorteo exclusivo para clientes y llévate una Alexa a casa. Solo tienes que dejarnos tus datos y asegurarte de hablar con nosotros en el evento ANDICOM.

¡Es tu oportunidad de combinar tecnología y diversión!
Términos y condiciones
– El ganador será anunciado al final del evento ANDICOM.
– Es indispensable hablar con nuestro equipo en el evento para validar la participación.
Ubicación
Complejo Las Américas, Cartagena de Indias, Colombia